Let's face it. Some days we are 'in it to win it' and other days we are just hoping there is enough chocolate to help us get through the day. Regardless of the season of life you are in, we all have these days. The best part is we don't have to let anyone in on the days we are riding front row of the struggle bus. As much as yoga pants and Netflix may be your mood some days; schedules, meetings, work, and life still require your to not look like you rolled out of bed. The plus side to this is your comfy pants and binge series will be waiting for you with open arms when you do get home. So you have to look "presentable" and you are just not feeling it. Here are a few tips to take your comfy favorites from casual to fabulous.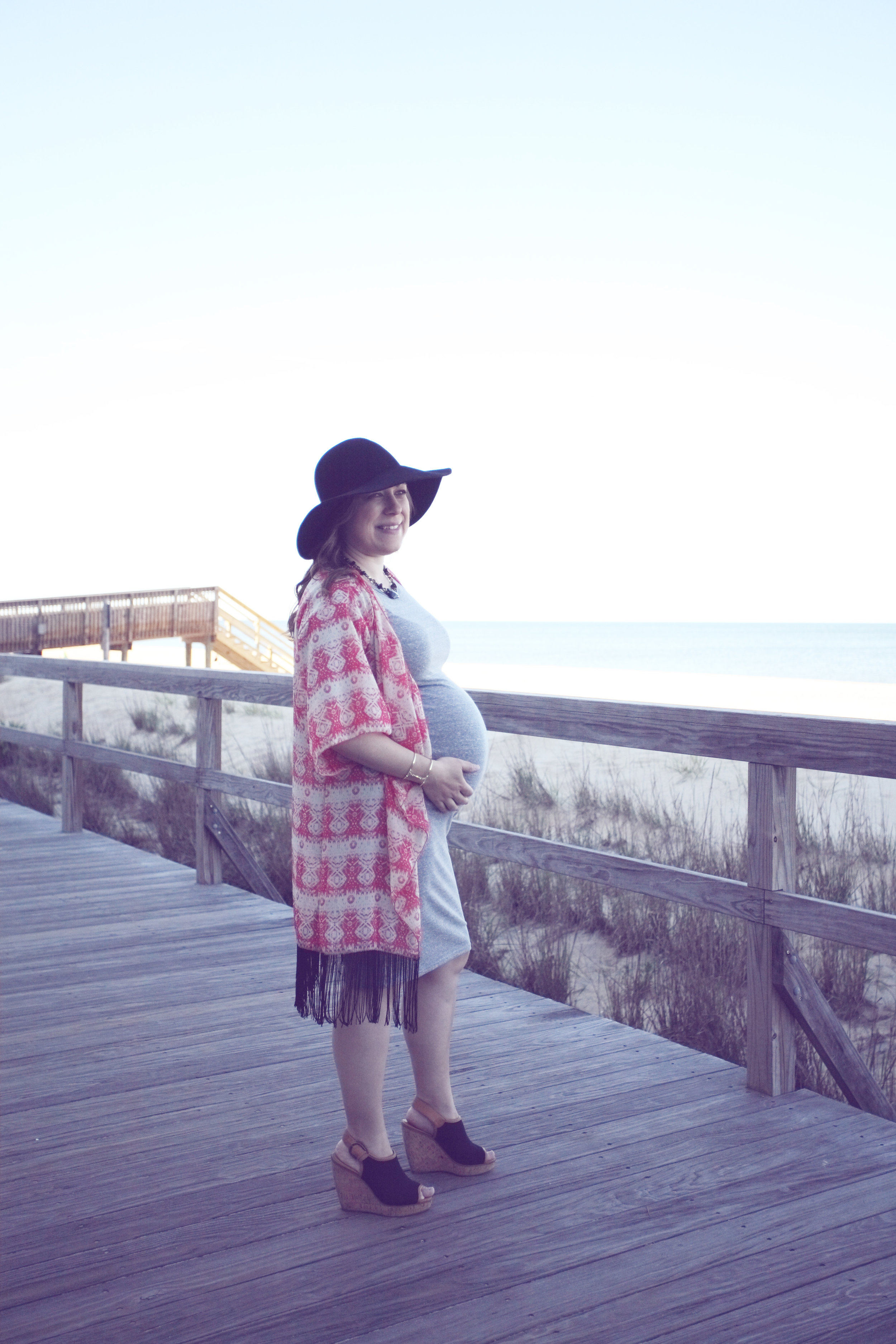 Kimonos and vests are great layers to use all year long. Sheer fabrics and open weaves, like lace, offer visual interest and can be worn in warmer months. Fringe and tassels are a nice delicate detail that offers a dressier touch. Toss your layer over a simple cotton dress or over a t-shirt and jeans to kick up your casual look.
Bolder jewelry is a great way to add interest and make an impact to your outfit. Often offering a mix of metals, variety of colors, stones and gems; these items can be the focal point of any outfit. You can easily wear a mix of earrings, necklace(s), bracelets and rings or opt for 2 of your favorites depending on the neckline of your top. The beauty of statement jewelry is typically less is more so grab a piece or 2 and go!
Graphic tees are fun and comfy, what's not to love? A great way to dress up a tee is to pair it with a bottom that generally reads as dressy. Pleated skirts or pencil skirts offer a sophisticated, timeless look which will help to dress up your comfy tee. Layer your tee with a cardigan or blazer for a polished look for this casual favorite.
A little sparkle goes a long way and instantly makes things feel fabulous. Adding some sparkle to your outfit through accessories like jewelry, belts and shoes can instantly bring your outfit out of the casual category. Any outfit piece that has glitter, sequins or metallic elements to it can easily be paired with a casual piece as a wow factor.
Shoes that offer a texture or visual interest are a great way to take your outfit to the next level. Incorporating leather, suede, fringe or a little sparkle are great details to a casual outfit. Pair these details with your prefered heel height and you'll be sure to look fab!
You can implement any of the tips above to add some dressier touches to your casual favorites. The beauty is in the variety. You could use each tip with your favorite pair of jeans and get 5 different looks OR use a combination of a few for even more outfit possibilities. Here's a little secret: you probably have everything you need to implement these tips for dressing up casual pieces in your closet already! Get started today and have fun!
Stay fabulous,
Jen
P.S. Do you know there is untapped potential in your closet for more outfit options but not sure how to unearth them? Click the link to learn more about virtual styling sessions and how to get the most out of the items in your closet you have already invested in.